Welcome to Class R
Mrs Baehren, Mrs Henry, Mrs Bradley and Mrs Wiggans work in Class R. We also have another helper, Mrs Whittaker.
The adults in our classroom – what the children say….
Mrs Baehren is quiet and sometimes funny. She likes doing snack time and reading stories.
Mrs Henry likes playing with the children, listening to them and making them happy.
Mrs Bradley is new to our shool.
Mrs Wiggans helps the children.
Mrs Whittaker sings lots of good songs!
Improving our Outdoor Area is well underway. We now have a fantastic artificial grass path leading from the classroom to the playground, which will be fabulous for imaginative play.
We also have a large new cupboard to store some of our toys and all the waterproof coats and trousers for the children.
The children are having great fun will the provisions that you have already sent in. Here the girls have used the pallets to make a 'Fairy Den'.
Thankyou for all your support and keep a look out!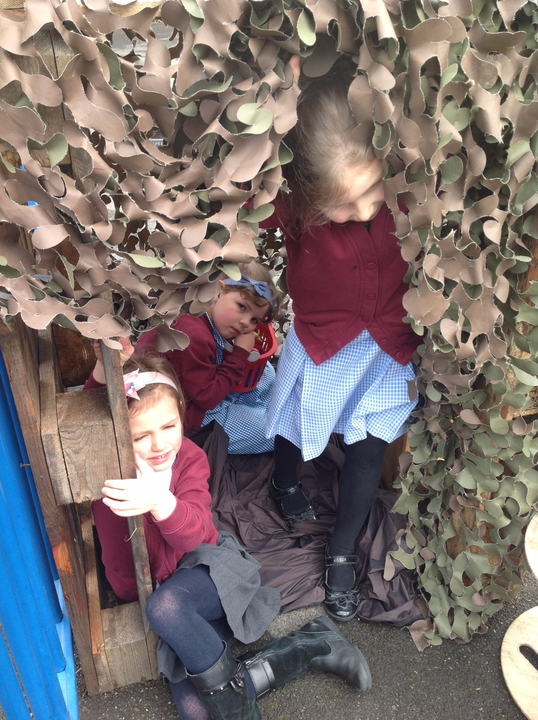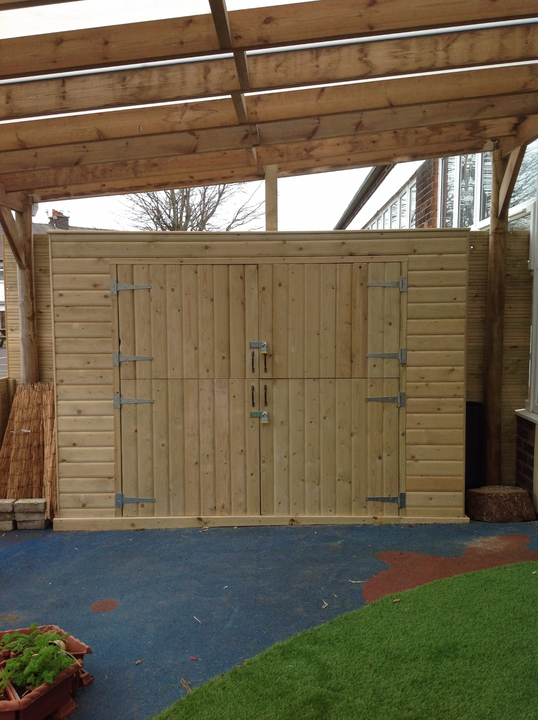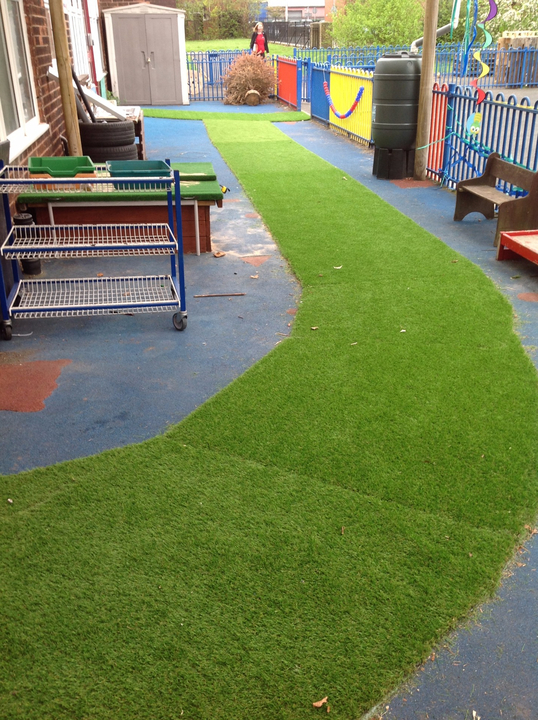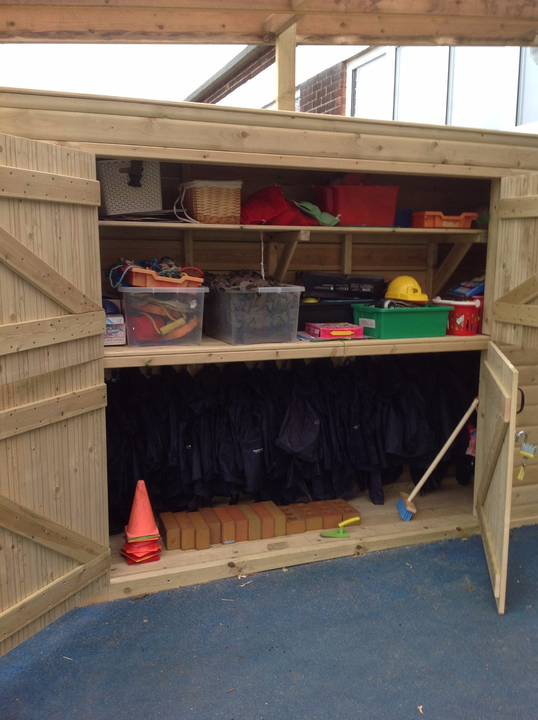 The High Sherriff of Lancashire came to visit our school and watched a special assembly by Class 5. He came to our class to see the children and answered all their questions about his job and uniform. He also taught the children how to do a salute!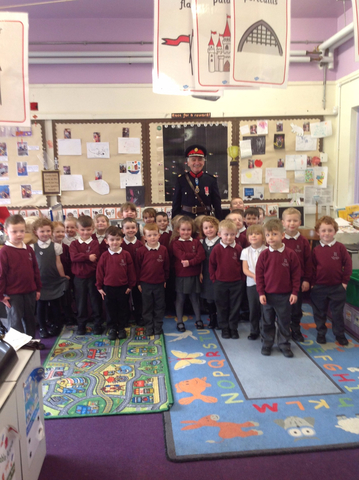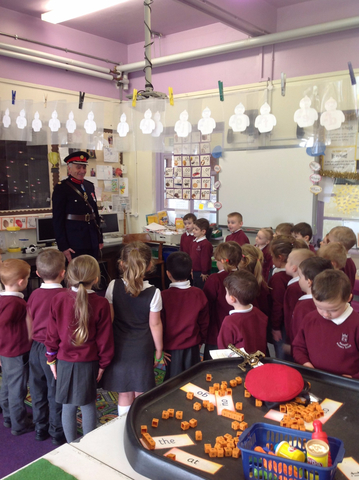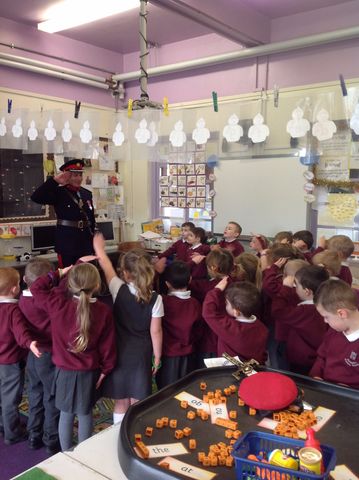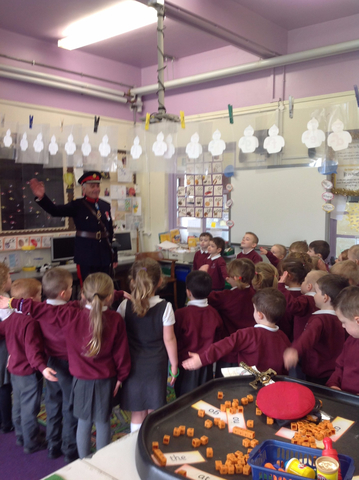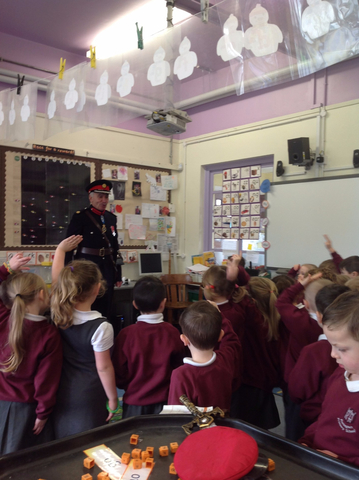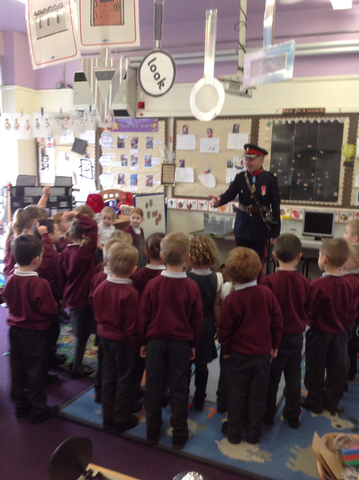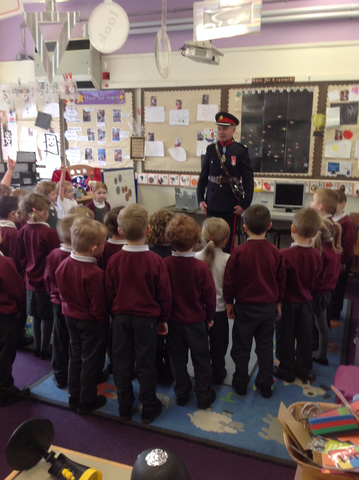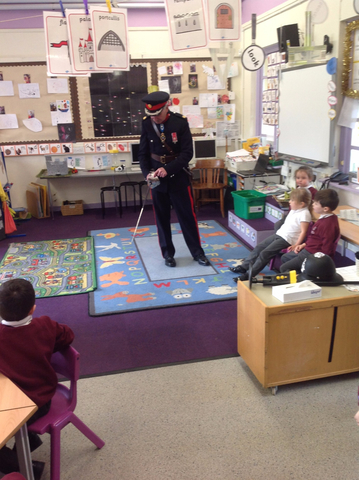 Continuing with our Creative Week, Ian Brealey, The Doodle Bug, who runs cross curriculum workshops and cartoon wall art sessions came into Class R and showed the children how to draw the character Gromit in stages using dots.
The children had a fabulous time and i'm sure you'll agree their pictures are amazing!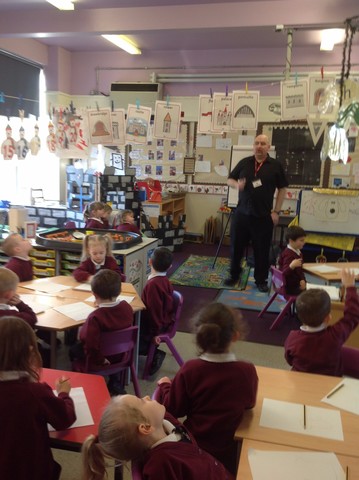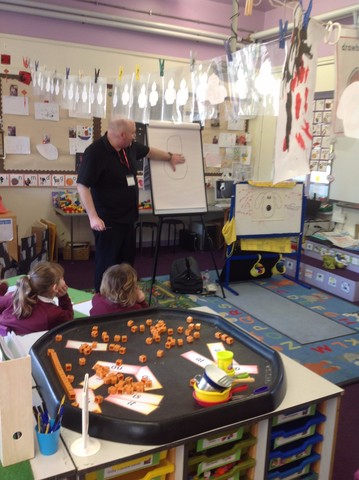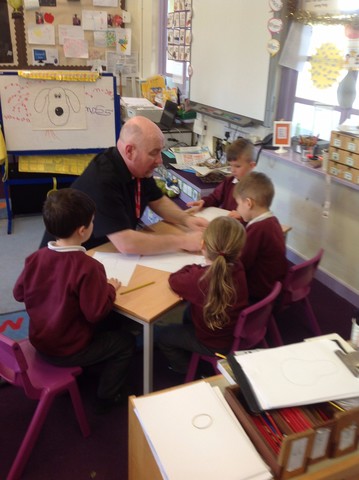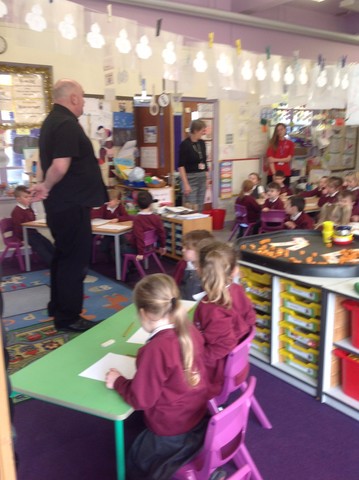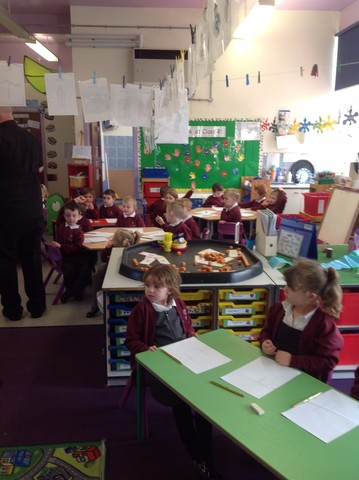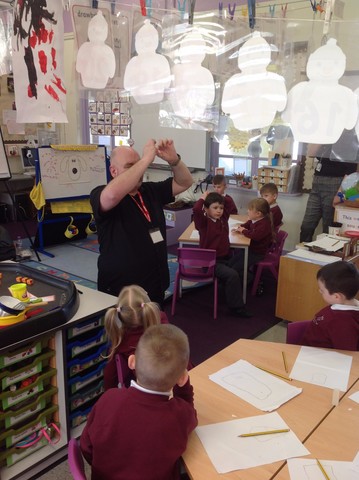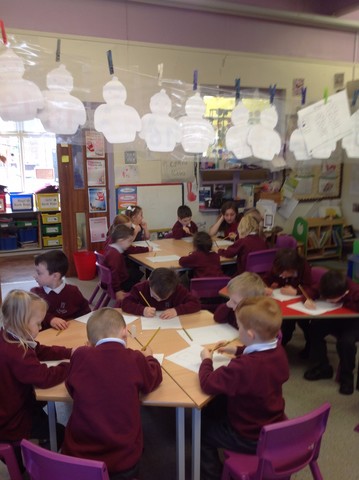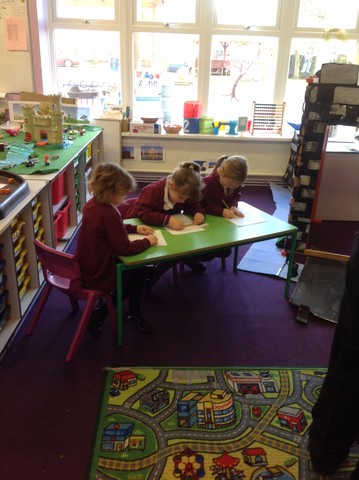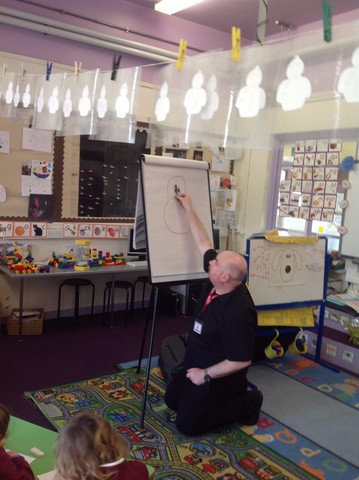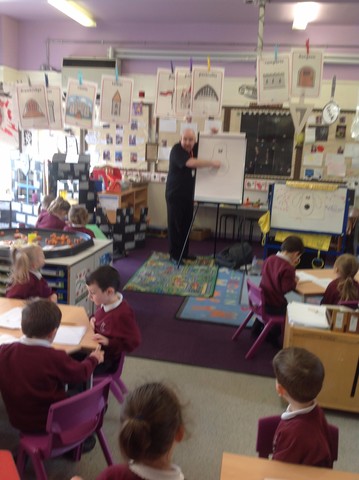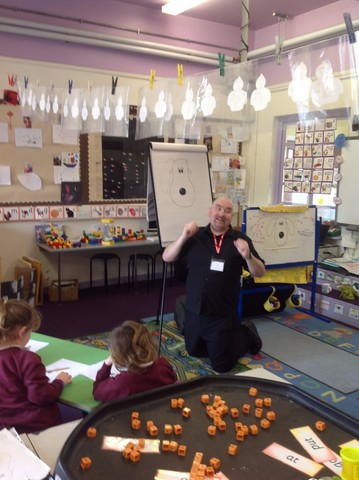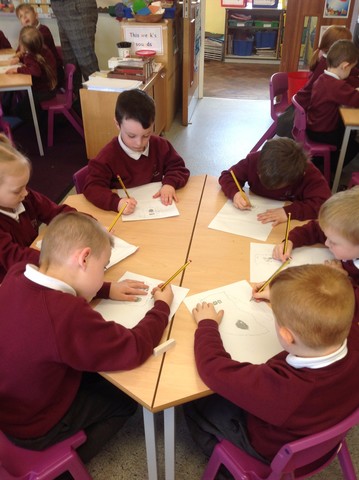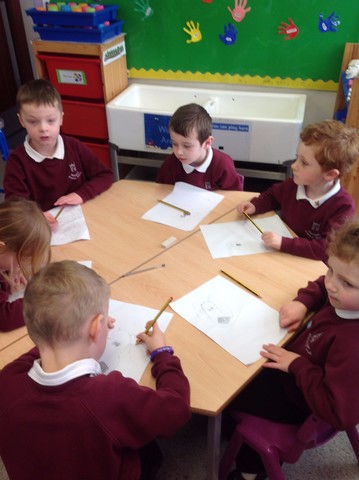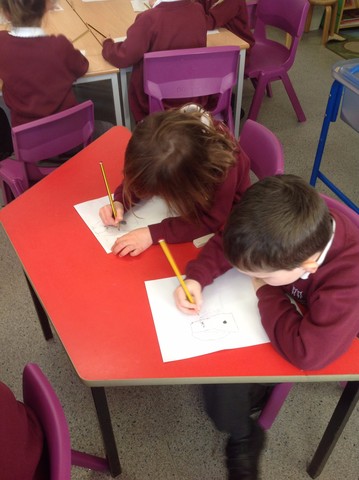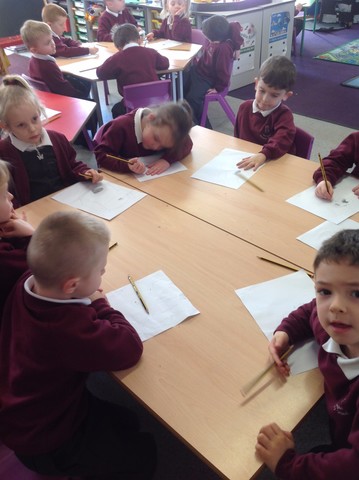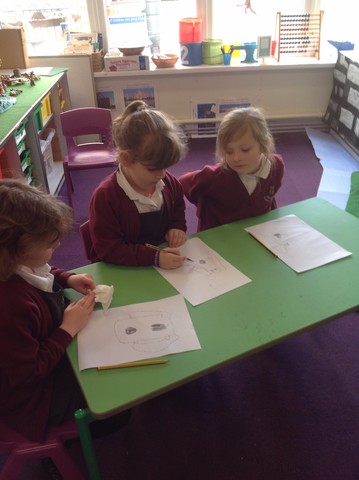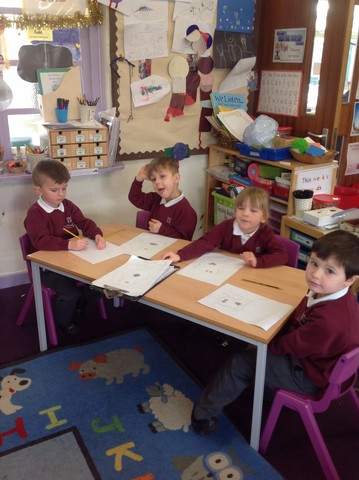 Look at our Princes and Princesses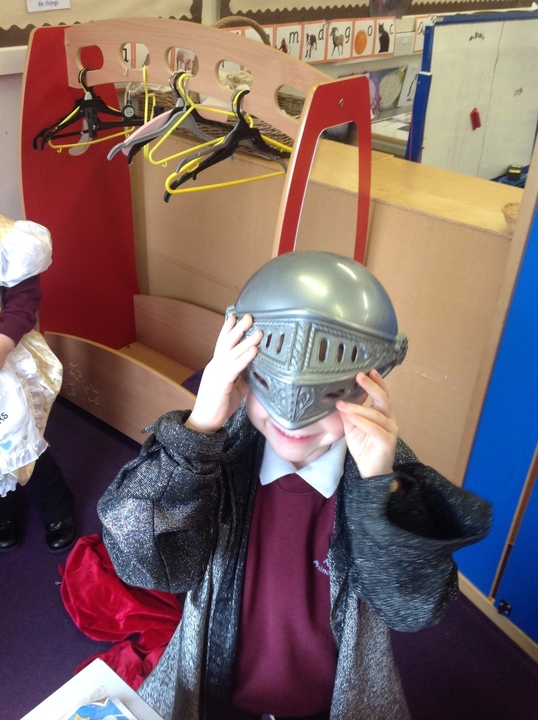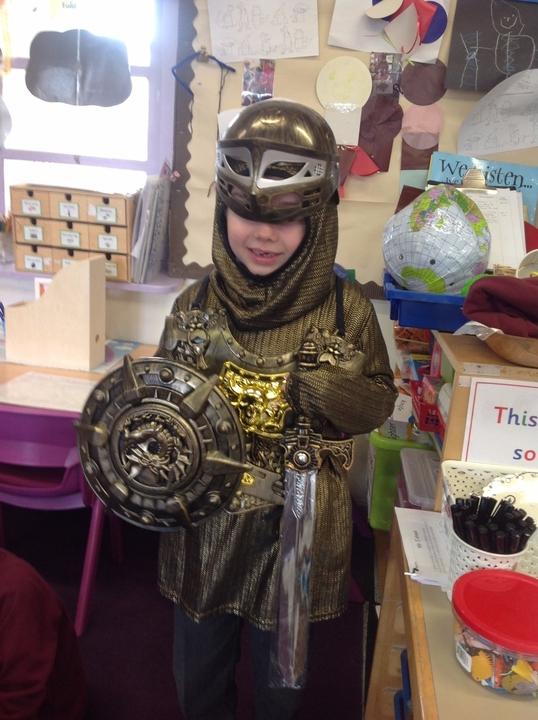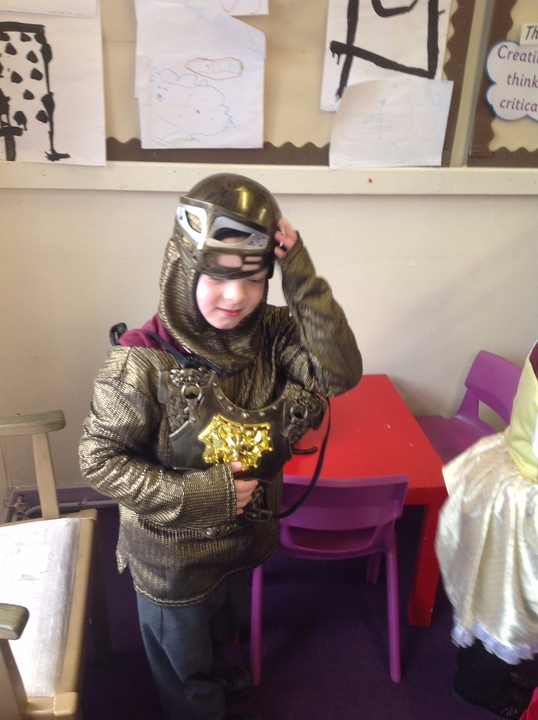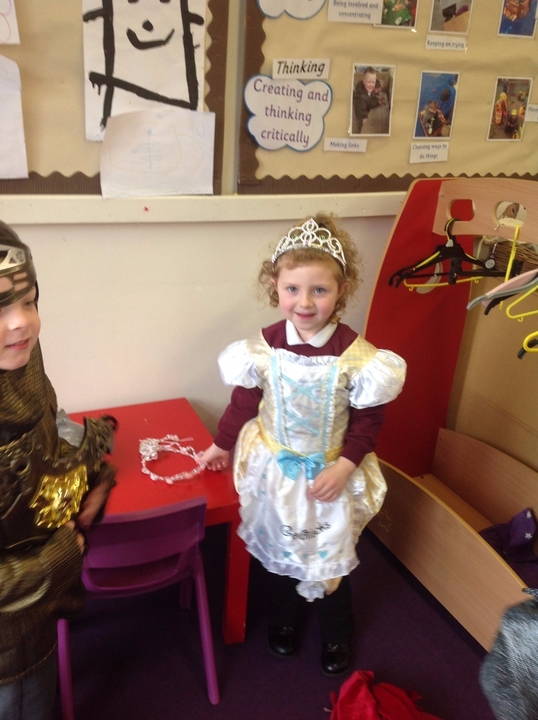 As it's been Chinese New Year the children have been learning all about the animal zodiac and the story behind it. They've also enjoyed discovering about Chinese customs and traditions. They particularly enjoyed the dragon and lion dancing, Chinese writing and attempting to use chopsticks.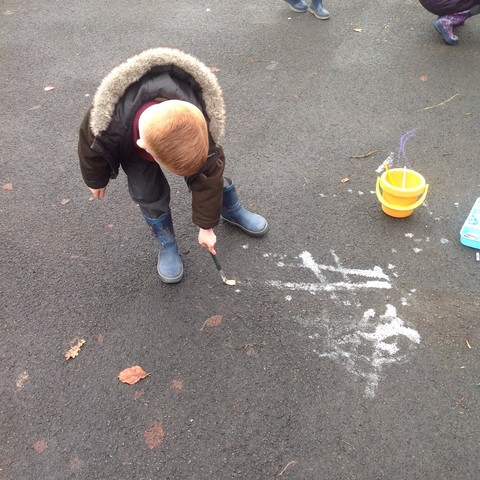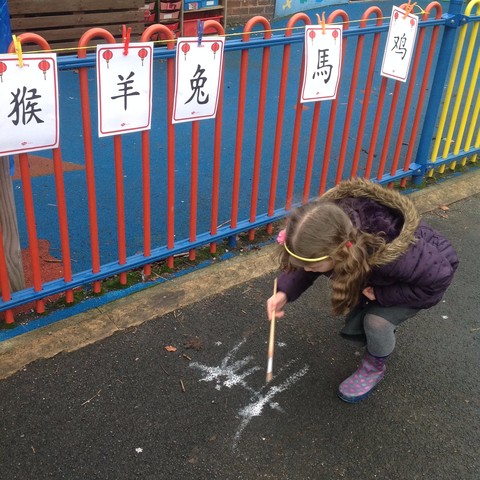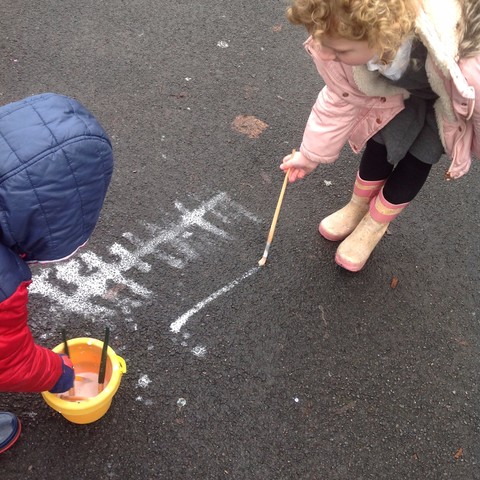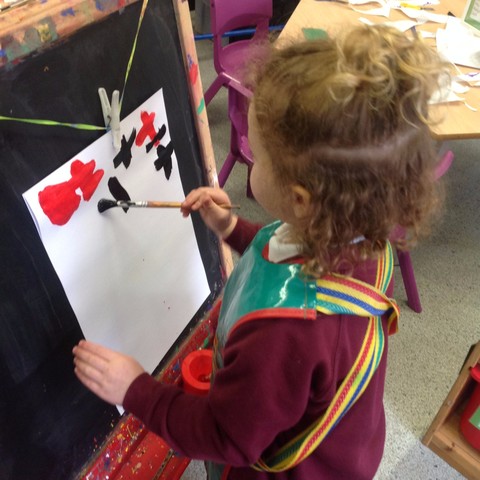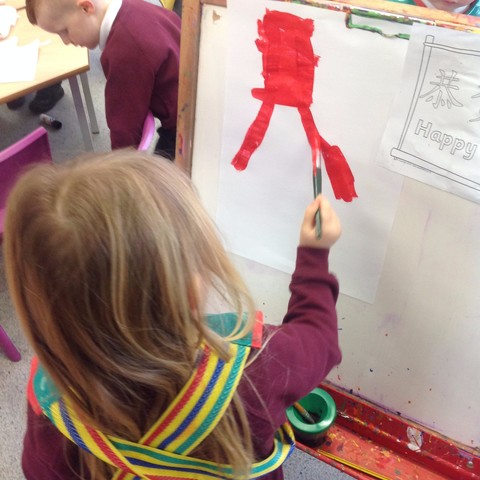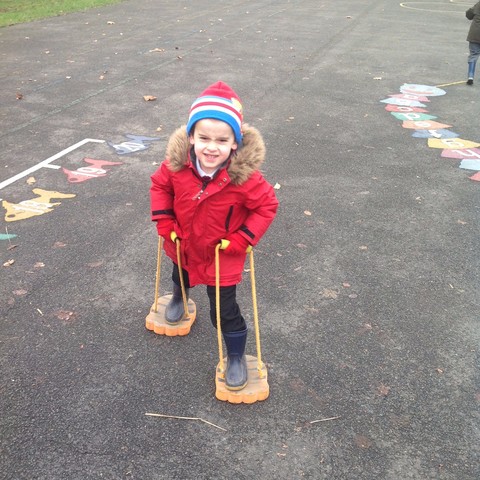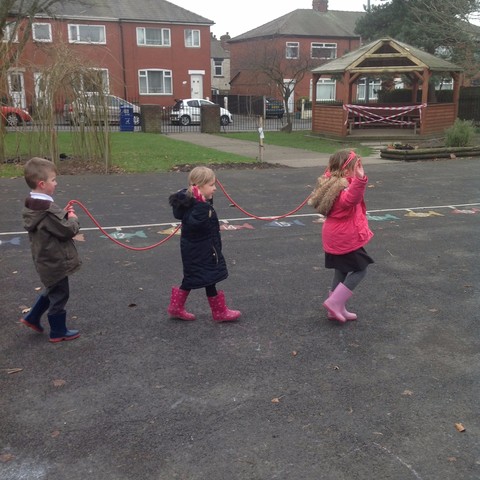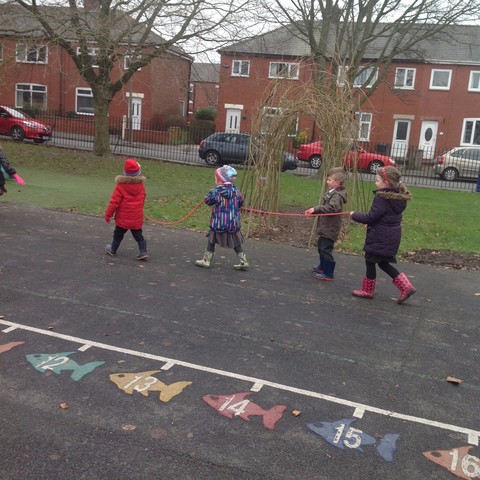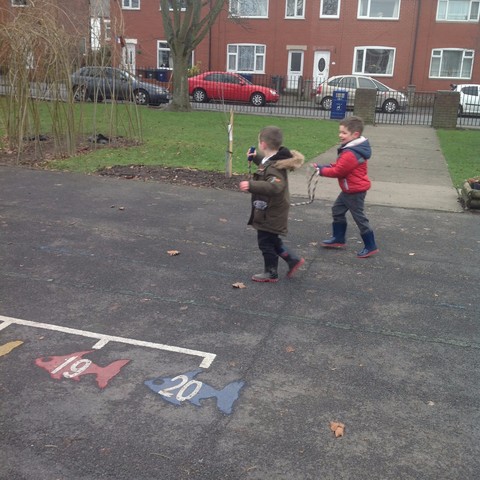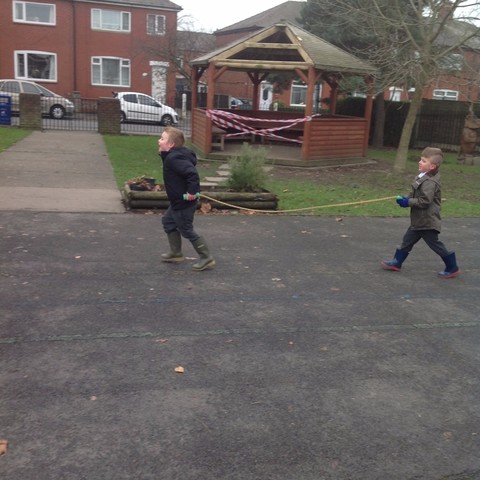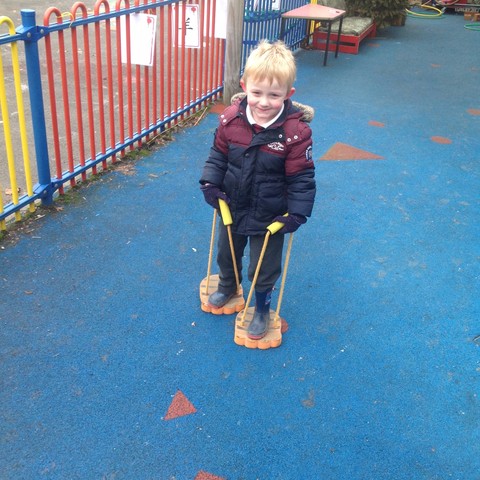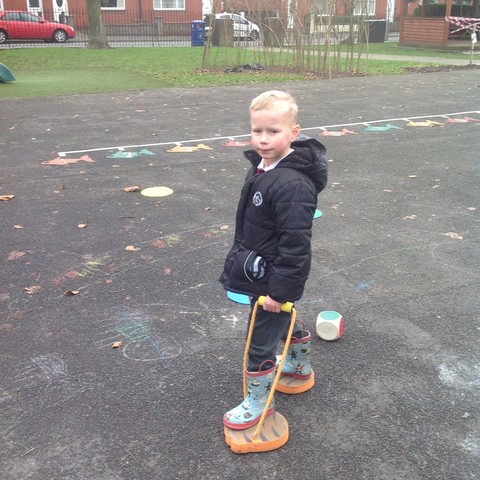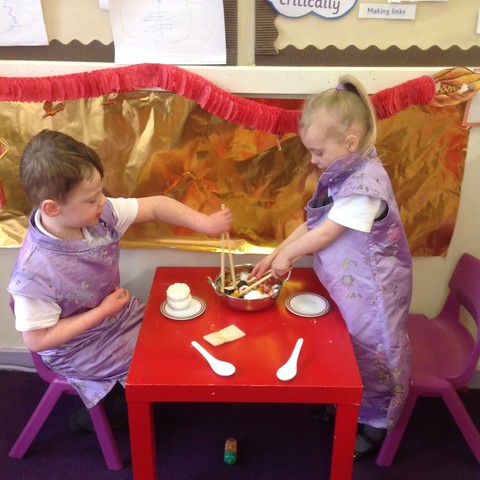 Thank you to all our wonderful parents who have donated some resources for our Outdoor Area. Watch this space for our new developments!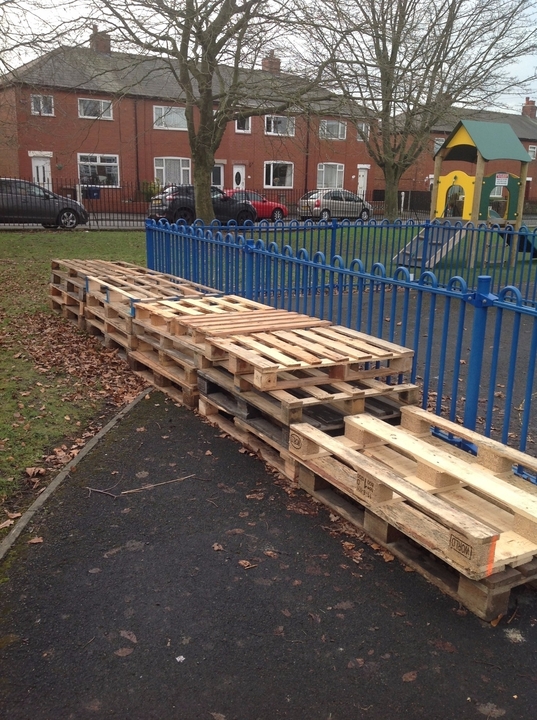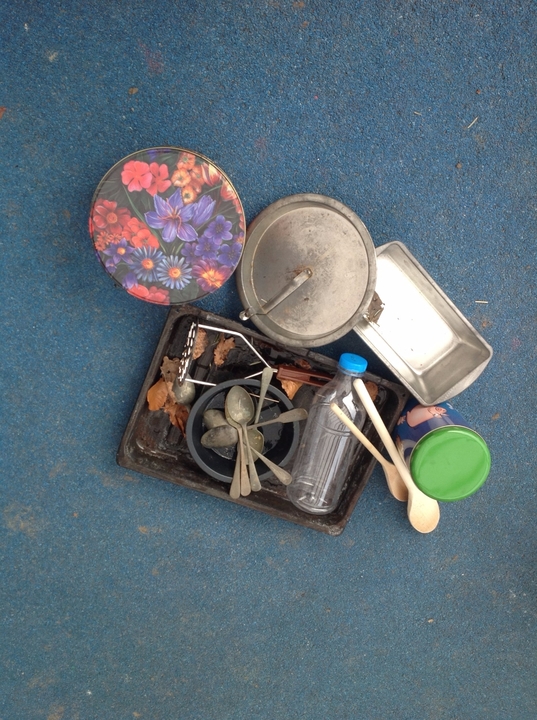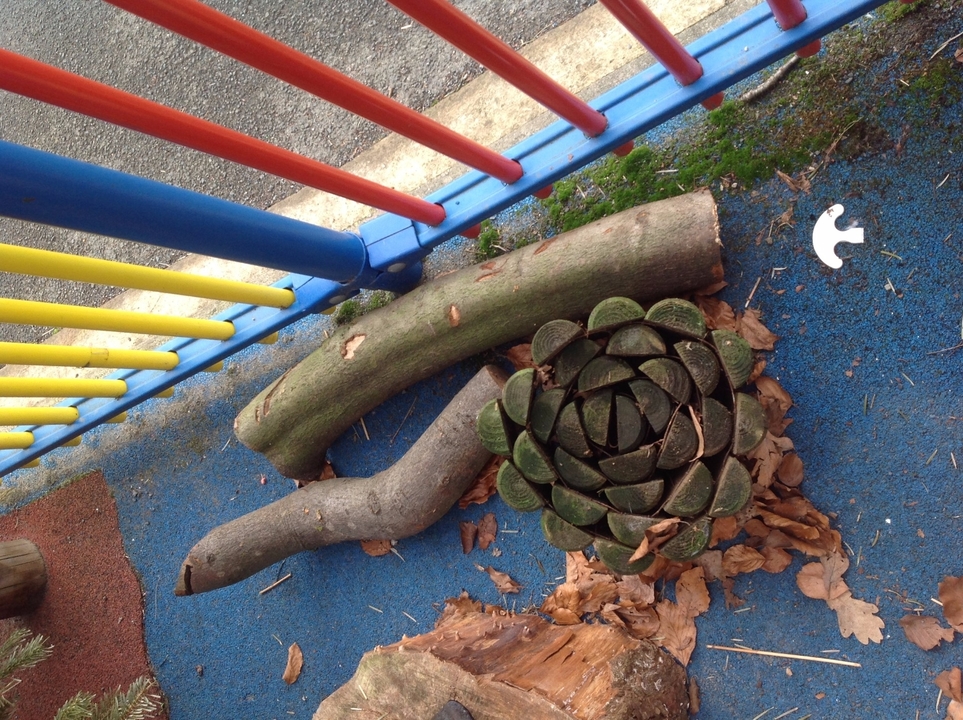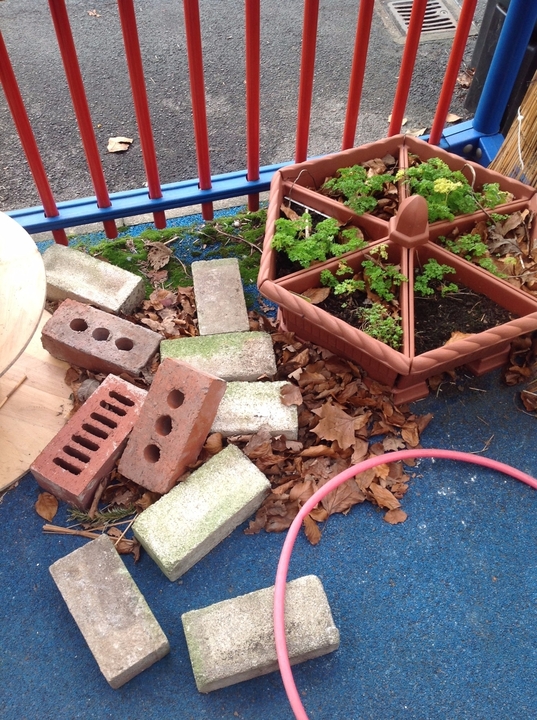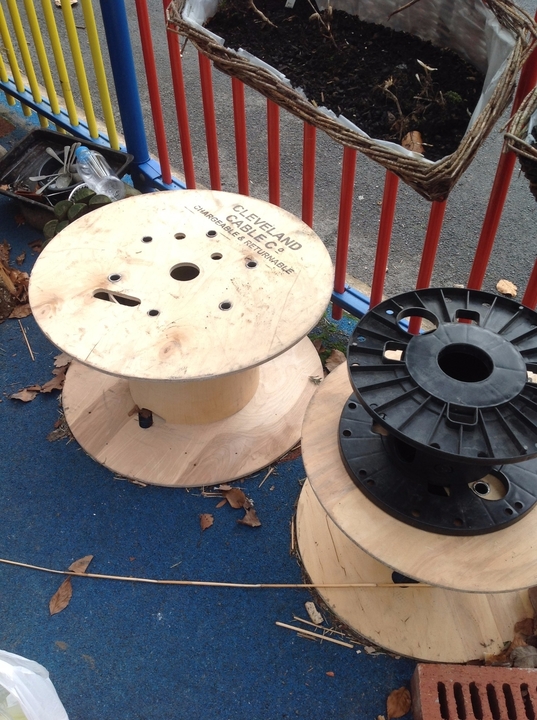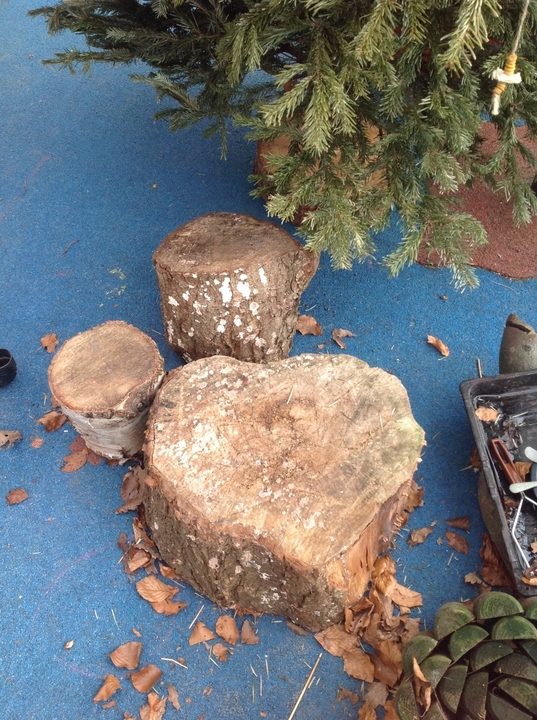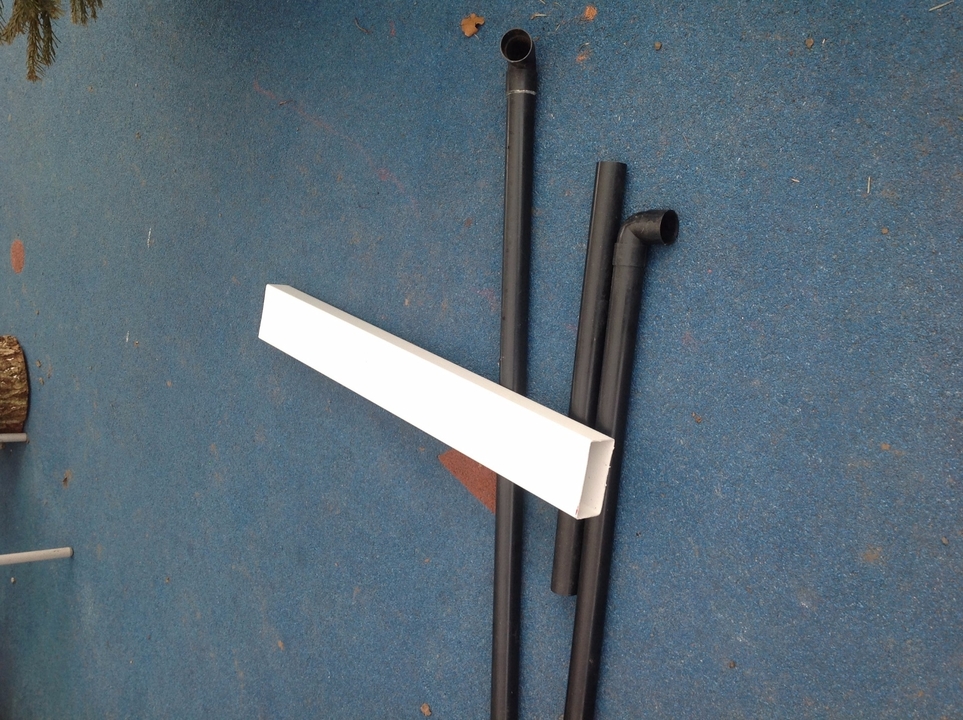 Nativity!
The children had a fabulous time taking part in the Christmas Nativity play.